Friday, March 03, 2006
Testing Photobucket Blog Videos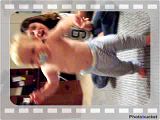 This is a test. Can you see it? Can you watch it? It is a year and a half old....but worth being the test subjest.

The Chapter Stories of Drama

Katy Nichols Stein
|
Create Your Badge
Poop Contest
*tap*tap*"Is this thing on?"
RSV and PNEUMONIA
Breast are not indecent!!!!
Half Nekkid Thursday
A Bunch Of Boring Crap About Me
Way Back Wednesday
One Year
Down Again?!?!? FLU?!?!?!?!
"SHE'S ALIVE"