Friday, February 29, 2008

It's Girls' Night Out

And honey I have got some doubt...okay, that was cheesy but it goes right along with these girls performing. UGH!!!!



I thought

Alaina

sang really well. I love me some Olivia Newton John and she did it pretty darn god. Okay, but that having been said.......her dress was down right

FUGLY

!!!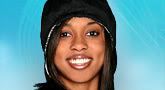 Please, someone dress

Aexandrea

in some clothes not so 12 year old skater boyish. I can hardly concentrate on how she sings when I have to look at her in those clothes. She is going to have to go.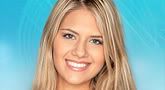 Kady

totally ruined my most favorite HEART song. I may have to hunt her down and kill her for what she did to MAGIC MAN. She should have sang

some

HELEN

REDDY

or ANNE MURRAY.





I thought

Asia'h

looked awesome. I love that high waisted pencil skirt look. She sang pretty good too. I say she sticks around awhile.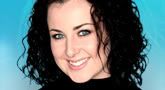 Carly sand HEART. I have already made it clear that I love HEART. Well, I think she did an awesome job. I loved it. I did however HATE her dress.




There is something about

Syesha

that rubs me all kinds of the wrong way. I wanted to poke her in the eyes as much as she stared at the camera. The note she held at the end for what felt like all eternity, was dreadful.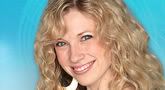 I think Brook is super cute and sang great for a night out of

Karaoke

. What was Simon thinking.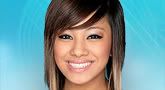 I hate

Ramiele's

hair. The song was lame and boring. She DOES have a great voice though.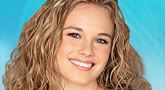 I think this girl is adorable and I really want her to be so good but really.....it was just another night at the

karaoke

bar.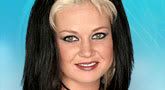 For the love of God. Stop that stupid dancing (

friggin

' Paula needs to come out of the drug induced stupor that makes her compliment your dancing because she can not think of anything else to say). Do something about your stupid,

dumb ass

hair. Do something about your stupid outfit. Do something to help you realize you do not actually have any vocal talent.

Wednesday, February 27, 2008

Last Night's American Idol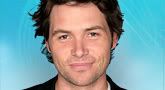 Michael's performance was disppointing after last weeks. I realy wanted him to quit bouncing around.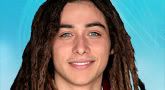 Jason Castro picked a lame song but I think this guy is really good. I also like how comfortable he is with his guitar.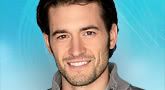 Luke seemed to be a bit show-girlish. I do think he is sooooooo cute.So why does he have to be the best of everything? He is an alright singer.




Robbie reminds me of Justin Timberlake. He sang good but needed more umph. I like him though.




Here comes queeny!!! Danny sang the Carpenters. He sang it good but he is more GAY IDOL. Maybe he could be Perez Hilton's BFF.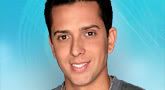 David H performed like he was a chick trying too hard to be sexy. I found it comical. He sang okay but his performance was a joke.




David Cook has nice teeth, sang really well and picked a great song.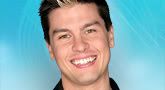 What is with all the gayness. I love me some gayness but it seems to be oozing all over idol this season. Did you see Jason's shiny belt? He is such a mediocre singer.




Chikezie is a doll. I love him. He is a great performer and a pretty dang good singer.




David sang IMAGINE. It was flawless. I loved it. BEST OF THE NIGHT!!!!

Labels: American Idol

He Is A Friggin' Genius

I like to think that my kids are pretty damn smart. I would say in some aspects they are above average. Well, last night Ethan proved he was a genius.
He was sitting on the pot waiting for an ass wiping. When I came in, he scooped up his balls and said "Look Mommie, It's my brain." I told you he was a genius. Many grown men won't even admit that they keep their brains down there.

Monday, February 25, 2008

Jimmie is F@%&ing Ben Affleck

Oh my goodness. Holy Shit is what I really have to say. Jimmie Kimmel's rebuttle to Sarah Silverman's "I'm F@*&ing Matt Damon". It is pretty dang funny.

Saturday, February 23, 2008

Bye Bye Baby

Well, Four of the idols left.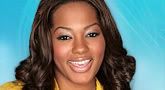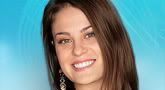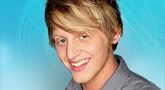 I really have no problem with any of them being voted off. I am going to miss the Peter Frampton boy a little because he had a fun personality. This is a singing contest though, not a personality contest.

Hey,hey,hey gooooodbye

Wednesday, February 20, 2008

American Idol Girls

Okay, so here we are again. I am so full of opinions. I am not as thrilled with the girls as I thought I would be.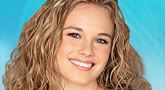 Kristy was cute and I loved her eye makeup even though she looked a little squinty. Her performance was okay. She was not outstanding. This could be nerves or the fact that a bunch of them are sick. I am not sure, but I can tell you she will NOT win. Of course that is sad because she sold her BEST horse to get to the audition. No regrets Kristy. Check out her MYSPACE.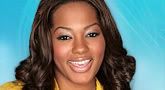 Jo-anne was Awful with a capital A. It sounded to me like Loretta Devine (you know the receptionist chick from that new adorable show ELI STONE) was onstage singing.





Alaina has some kind of funky thing (like a mended gap) with her front teeth and I actually love it. I think it gives her such character. I grew up with a girl who had the cutest most delightful gap. I was a little sad when she got the gap fixed. I mean she looked cute still, but the gap had such character. Okay, I have strayed. Anyway, Alaina seemed pretty good and pretty powerful.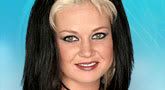 Oh dear Amanda. I know you have been compared to Janis Joplin and Lita Ford but I find you annoying. I find the grind in your voice annoying and I find you HAIR and clothes annoying. I hope you go home before I rip myself bald.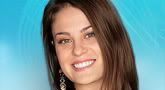 Amy sang WHERE THE BOYS ARE which was originally sung by Connie Francis (Not Patsy Cline like stupid ass Randy said...DOG!) and I can tell you, Connie is not a happy camper. Amy ruined the song and made me a bit queasy.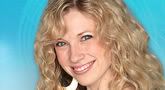 I was expecting a lot from Brook. Other than a few lame notes, I thought she had a Carol King type of stage presence and an engaging voice minus the nerves.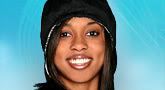 Alexandrea started off so strong but fizzled a bit in the middle of her performance. I think it was just a bad choice for songs because the girl can sing and has some serious stage presence. She does remind me a little of a prior idol Christina Christian. I really like this girl. I think she will be one to watch.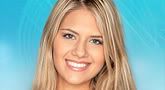 Kady does the best Brit Brit impression I have ever seen. She sang A GROOVY KIND OF LOVE by Phil Collins. She made it totally contemporary. I love, love her. She is cute, funny and talented.





Asiah sang some Janis Joplin with a bit of ghetto so so fabulous flair. Her performance was alright, but it didn't have enough of the ROCK feeling to it. Not enough Soul as my husband said. Oh and he says she has a big butt. I mean nothing like Niece Nash on Reno 911. Bwahahahahahahah.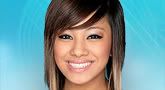 Ramiele, you poor girl. When I first saw you I thought I was looking at useless girl Bai Ling. You really do have a nice voice and I found you entertaining but a wee bit on the dull side.





Syesha was already on a show called THE ONE: MAKING A MUSIC STAR. She is a beautiful girl and has a beautiful smile, but already being on a show and already having a break (appearing in Ford commercials) it seems she has a foot in the door and well, I just do not know if I think she should be there. I found her performance to be trite and lacking.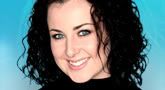 Carly looks way better in this picture then she did for the show. I love her with this short sassy hair. She has already had a record deal under the name Carly Hennessy. The company dissolved and her career went along with it. She says she sees "American Idol as her second chance". She has a nice voice, but for the love of god...sing a song that will not put my children to sleep at nightie night time. She went last and could have ended it on a real upbeat number. I do not care if you have the flu....entertain me!!!!

American Idol Guys

Okay, so here are my opinions about the twelve guys who competed this week. All of them are very talented, but there can only be ONE!





Chikezie was so adorable. He has a smooth voice and a great amount of charisma. I like him well enough.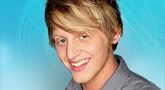 Colton was plain. He had a decent voice, but no umph.




Danny is a pretty good singer and a total queen. I have nothing, and I mean NOTHING against queens. That being said, he has an old queen's attitude. The smooched lips and the Emo wardrobe just doesn't scream American Idol to me. Maybe Gay American Idol.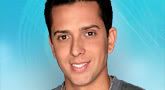 David whispered queen and was entirely too meek.




David A. is a sweet , young queen. I could totally see him in the next installment of High School Musical 24...or whatever number they are on.




David C. was pretty good but this picture makes him look like a total douche.




Garret is very BeeGees and I LOVE the BeeGees. The are sort of girly in a non-queen way. There was just something about this kid. I really like him, but an American Idol winner? I just don't know. He does look kind of like Peter Frampton and by his own admission, Ellen DeGeneres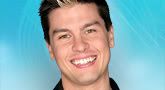 Jason was on break from the cruise ship he works on. Okay, not really but Simon's comment about that is how he sounded was dead on. I really wanted him to do so good. He is from Texas, He was there with his little boy and he is about to enter his thirties. I was really hoping when he opened his mouth I was going to be in Awwwww. I was however only in Awwwww at how gay he seemed when he sang.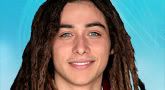 Jason C. has dreads. Dreads are disgusting. That being said I am a fan. I loved his singing and I think he will do well in this competition. He has those eyes like uhm....what was that guys name who came in second to Kelly Clarkson? Well, anyways...him.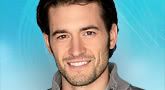 Luke is another one I had high hopes for. Mainly because he looks like Orlando Bloom and Luke Perry's love child. I mean with parents like that......he was not awful, just pretty much boring, forgettable, lame!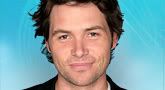 Michael has IT. You know what IT is and this guy has got IT!!! I think he will be one of the last men, well even one of the last contestants standing. He is cute, he is talented, he has charisma, He could win it! He also reminds me a hair of this guy I went to high school with.




Robbie is pretty awesome. I find his voice hypnotic but his choice of constant head gear like a train wreck. You just can not look away. Honestly, I thought he must be balding at first because he was in Florida wearing a beanie. FLORIDA! BEANNIE! NO BUSINESS! He has hair there. I mean you can see in this picture he is not balding so I guess I will just have to remain confused on the subject.



Well, tonight is the girls.

Labels: American Idol, pop culture, TV

Wednesday, February 13, 2008

Jumping Into The Mortgage Game

Clint and I have started researching schools and neighborhoods. We have been driving through subdivisions. We would like to have a house bought and moved into before the 2008-2009 school year starts.


Here is home number one. It is great. In a wonderful neighborhood with a terrific elementary school and it is in our price range. Whoohoo. I will put it on the list.

Also, Yesterday was big brother, JackArmy's



38th birthday. I really am so proud he is my brother. He is growing (not just around the middle) to be quite a good man. Kudos to you, JACKARMY!


43 days, 4 hours, 6 minutes and 58 seconds smoke free.
777 cigarettes not smoked.
$185.76 saved
and 5 days, 22 hours of your life saved.

The Chapter Stories of Drama

Katy Nichols Stein
|
Create Your Badge
The Return
Penis juice and vodka
And I thought I should Change the Title of My Blog...
The Verdict is In
Oh Those Chickens
For Real?!?!?!
Loving the Internet
I Didn't Mean to Drop the F@#k Bomb
A Lump in Her Throat
Stuck Poop