Wednesday, February 20, 2008

American Idol Guys

Okay, so here are my opinions about the twelve guys who competed this week. All of them are very talented, but there can only be ONE!





Chikezie was so adorable. He has a smooth voice and a great amount of charisma. I like him well enough.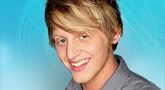 Colton was plain. He had a decent voice, but no umph.




Danny is a pretty good singer and a total queen. I have nothing, and I mean NOTHING against queens. That being said, he has an old queen's attitude. The smooched lips and the Emo wardrobe just doesn't scream American Idol to me. Maybe Gay American Idol.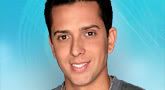 David whispered queen and was entirely too meek.




David A. is a sweet , young queen. I could totally see him in the next installment of High School Musical 24...or whatever number they are on.




David C. was pretty good but this picture makes him look like a total douche.




Garret is very BeeGees and I LOVE the BeeGees. The are sort of girly in a non-queen way. There was just something about this kid. I really like him, but an American Idol winner? I just don't know. He does look kind of like Peter Frampton and by his own admission, Ellen DeGeneres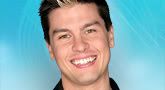 Jason was on break from the cruise ship he works on. Okay, not really but Simon's comment about that is how he sounded was dead on. I really wanted him to do so good. He is from Texas, He was there with his little boy and he is about to enter his thirties. I was really hoping when he opened his mouth I was going to be in Awwwww. I was however only in Awwwww at how gay he seemed when he sang.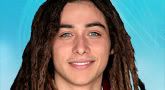 Jason C. has dreads. Dreads are disgusting. That being said I am a fan. I loved his singing and I think he will do well in this competition. He has those eyes like uhm....what was that guys name who came in second to Kelly Clarkson? Well, anyways...him.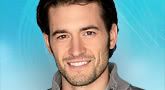 Luke is another one I had high hopes for. Mainly because he looks like Orlando Bloom and Luke Perry's love child. I mean with parents like that......he was not awful, just pretty much boring, forgettable, lame!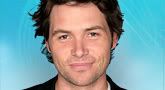 Michael has IT. You know what IT is and this guy has got IT!!! I think he will be one of the last men, well even one of the last contestants standing. He is cute, he is talented, he has charisma, He could win it! He also reminds me a hair of this guy I went to high school with.




Robbie is pretty awesome. I find his voice hypnotic but his choice of constant head gear like a train wreck. You just can not look away. Honestly, I thought he must be balding at first because he was in Florida wearing a beanie. FLORIDA! BEANNIE! NO BUSINESS! He has hair there. I mean you can see in this picture he is not balding so I guess I will just have to remain confused on the subject.



Well, tonight is the girls.

Labels: American Idol, pop culture, TV

The Chapter Stories of Drama

Katy Nichols Stein
|
Create Your Badge
Jumping Into The Mortgage Game
Aretha Franklin Had One Too Many Twinkies
Need A Laugh?
I'm F@*#ing Matt Damon
Breathing Free Statistics
In The Mood For Some Funnies?
Waste of Sarcasm
Stein Look-alike Meter
Stein Look-alike Meter
Stein Look-alike Meter