Wednesday, January 23, 2008

The Real Housewives of The OC..I AM A BAD TV JUNKY

I know I have some serious issues with TV. I pretty much record everything. I love bad reality TV. I keep this reality genre alive.
I was thrilled while feeding my other addiction...the Internet, I found a web site called Pretty On The Outside. This guys art work is so wonderful. I am now an addict of that to....beats cigarettes people....work with me here. You can also find him here.


Now, this guy has done some pictures of the stars of one of my favorite shows.......The Housewives Of The OC. Where the hell are their awards? This is some riveting TV.

Last night was the season finale and now i sit and wait for the after show next week.

Jeanna is my favorite housewife. Her alcoholic husband has left the show after a few seasons and very little interaction. Apparently he did not like the fact that she went from Playmate to a real life woman who puts on a little weight.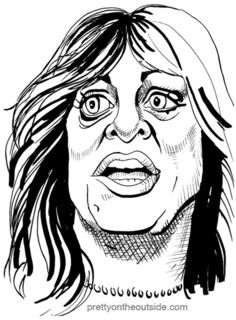 Then there is the alcoholic, good time, obsessive compulsive Vicky, who I have to admit is one crazy ass entertaining broad.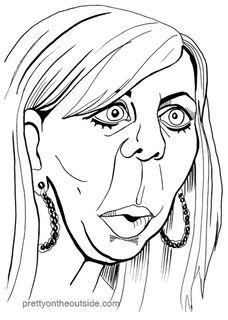 Do not forget to go check out this guys stuff. He really is so talented.

The Chapter Stories of Drama

Katy Nichols Stein
|
Create Your Badge
What's New PussyCat
Super Freak, Super Freak, She's Super Freaky
What I Miss About Being An Army Wife
"No Mommy, Don't Beat Me"
A Brand New Year
Making Friends Amongst Dogs or Kids
Hate Crime At The Grocery Store
Honor Thy Turkey
Is It Just Mine?
All I Want For Christmas