Friday, March 07, 2008
HEY HEY HEY GOODBYE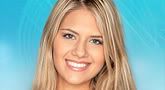 Poor

Kady

sang her goodbye song so bad, I actually felt pretty bad for her.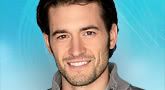 I know Luke really was not that good but he was so sweet. I hate to see his heart breaking.

Ahhhhhhhhhhhhhhhhhh

.







Asia'H

got sent home over Kristy. What a crock. I mean she is not all that great but she was

waaaaaaay

better then Kristy. I loved her hair straight.





What? What does the world have against the queen.

Ahhhhh

man he was entertaining but I am not sure we are ready for a queen idol that is not actually a girl. I hated to see her cry it kind of choked me up.

The Chapter Stories of Drama

Katy Nichols Stein
|
Create Your Badge
My Take on This Weeks Idols
Thank you Jennifer Love Hewitt
Heath Ledger's Last Portrait
Latest to be voted off IDOL (last week)
It's Girls' Night Out
Last Night's American Idol
He Is A Friggin' Genius
Jimmie is F@%&ing Ben Affleck
Bye Bye Baby
American Idol Girls